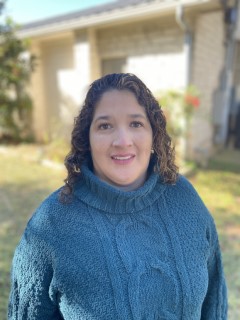 Administration & Finance Manager
Veronica Ellis joined Travis County WCID No. 17 as a Staff Accountant in September of 2017. Mrs. Ellis has since provided invaluable service to the District in numerous capacities and duties in positions such as head accountant, office manager, and is currently serving as the District's Administration and Finance Manager. As the Administration and Finance Manager, Mrs. Ellis oversees the District's $24.6 million General Fund budget, $17.1 million in Debt Service and Restricted funds, and $21.9 million in Capital Project funds. Mrs. Ellis supervises a staff of 16 employees comprised of the Accounting Department, Utility Billing Department, and the Customer Service Department. Mrs. Ellis is also tasked with the fund management and accounting of $350 million in assets for the District.
Mrs. Ellis is a native to El Paso, Texas but came to the Austin area in 2016 where she served as the Assistant Director for UT Austin's Mechanical Engineering Department with oversight on all administration and financial matters for the department. Before heading to UT Austin, Mrs. Ellis served in various financial capacities and has over 7 years of higher education experience with Texas Tech University and The University of Texas at El Paso. Before joining the higher education sector, Ms. Ellis worked for over 12 years in the private sector managing the office and finances for a local computer sales and service company in El Paso, Texas.
Mrs. Ellis has over 21 years of accounting and management experience and holds a Bachelor's degree in Business Administration with minors in Accounting and Management from New Mexico State University. She is currently pursuing a Master's degree from Texas A&M University.