512-266-1111 | After Hours Emergency Phone #: 512-537-8302 |
Login
Wednesday, October 20, 2021
District Management
The District is governed by an elected Board of Directors, consisting of five Directors, who have control over management and supervision of all affairs of the District. Directors are responsible for setting policy as well as service and tax rates. The Board approves the budget and all capital expenditures and bond issues. You may review the current Fiscal Year Operating Budget here. Elections are held in May every two years.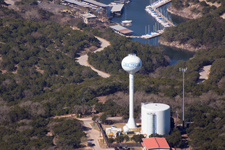 The daily functions of the District are handled by a staff that consists of office and field personnel. The office staff handles management, permitting, and billing. The field staff maintains and constructs the District's water and wastewater systems. A number of consultants assist the District staff and Board of Directors in their duties.
The District rules and policies are spelled out in the policy manual that was adopted October 18, 2018 along with amendments throughout the year.
Travis County WCID No. 17
3812 Eck Lane, Austin, TX 78734
512-266-1111
Austin web development by WEBii