WCID No. 17 Announces Fiscal Year 2023 Operating Budget and Tax Rate Approval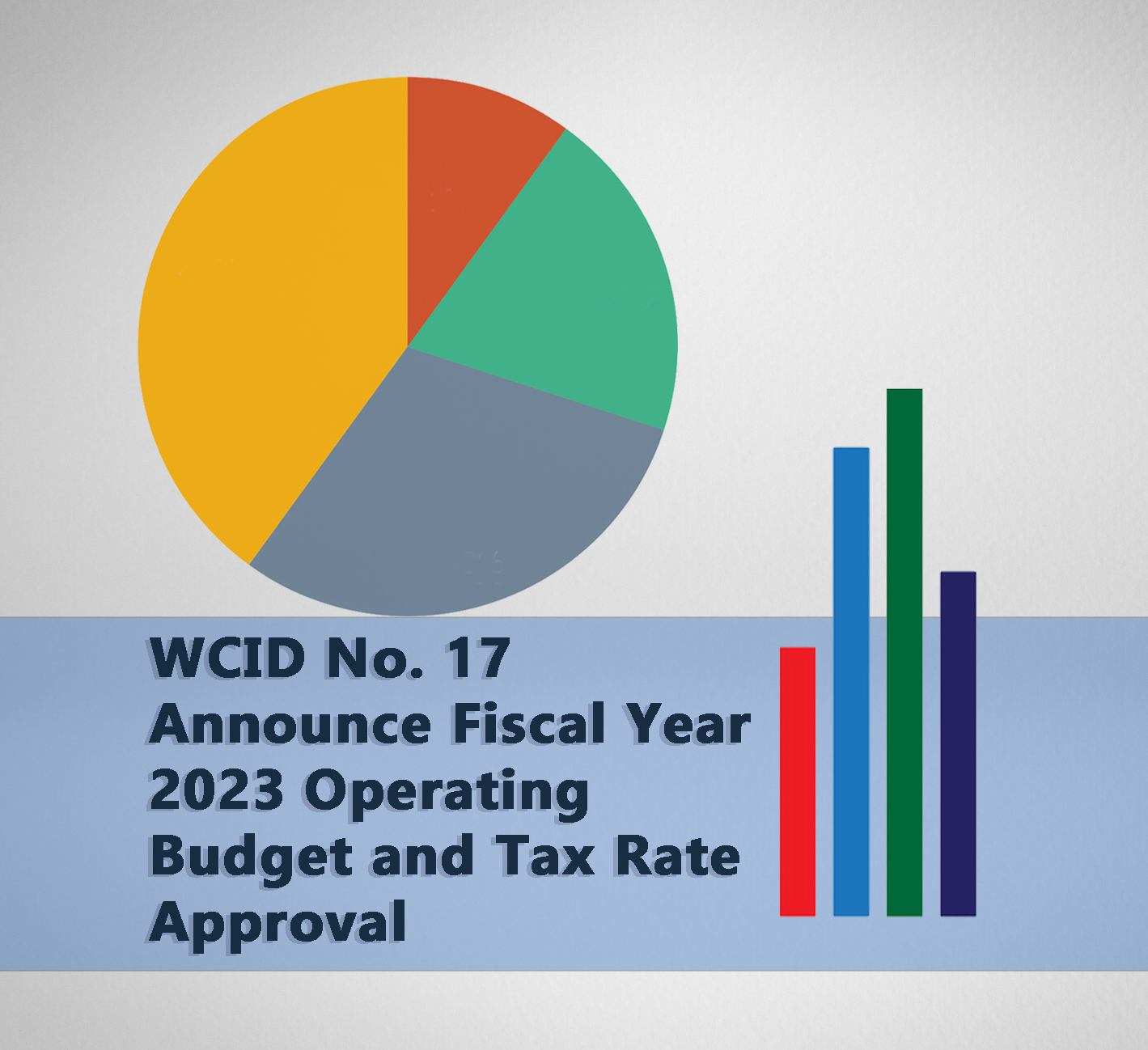 On September 15, 2022, Travis County Water Control and Improvement District No. 17 approved its Fiscal Year 2023 Operating Budget. Following the published Tax Rate Hearing, taxes were set for the District as well as all of its Defined Areas for the Tax Year 2022 Tax Rates as published. The District is proud to announce that 4 of 5 tax rates will be lower for Tax Year 2022, with the fifth remaining unchanged from last year.
You can review the approved Tax Rates here.
The 2023 Operating Budget includes rate increases to certain wastewater system rates as recommended by the current rate study. For the fifth year in a row, no changes were made to any of the District's water rates.
You can review the approved Operating Budget here.
The Apache Shores and River Ridge service areas have had their Debt Service, Capacity Buy-In, and Out of District Fees adjusted to reflect their current debt and infrastructure conditions. For more information on these changes please click here.