512-266-1111 | After Hours Emergency Phone #: 512-537-8302 |
Login
Saturday, March 6, 2021
Source Water and Treatment Process
Water Treatment Process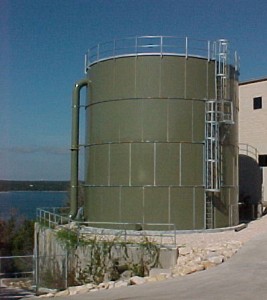 The first step in the treatment process is the pumping of raw water from Lake Travis into the main treatment plants located at Eck Lane and Mansfield Dam. The water is then pumped through state of the art micro-filtration membranes which filter out dirt particles, bacteria and even some viruses. The finished water is exceptionally clean and sent to clearwells for storage. The stored water is treated with chlorine and ammonia, in a process called chloramination, to kill any remaining harmful organisms. A small amount of fluoride is also added to prevent tooth decay.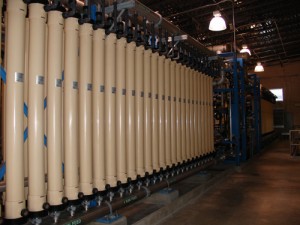 The treated water is pumped to storage tanks at various locations around the service area. The water is distributed from storage tanks to all our customers. The plants are staffed with professional operators, licensed by the State. Nights, weekends, and holidays, an on-call staff is on duty making sure water is flowing to you. Tests are performed on both the raw water coming into the plant as well as treated water leaving the plant. This testing helps ensure the safety of our drinking water supply. Testing results can be found in the annual Consumer Confidence Report (CCR) posted on the Water Quality page. The staff also utilizes a computer-based monitoring system called "system control and data acquisition (SCADA)" to monitor not only the process taking place within the plant, but also the storage and distribution system.
If you are interested in a group tour of the Water Treatment Plants, or to learn more about your drinking water contact: Thurman Carlisle, Supervisor, Water Operations at (512) 801-3445, between 8 a.m. – 5 p.m. Monday – Friday.
Travis County WCID No. 17
3812 Eck Lane, Austin, TX 78734
512-266-1111
Austin web development by WEBii