512-266-1111 | After Hours Emergency Phone #: 512-537-8302 |
Login
Saturday, March 6, 2021
Quality
Water Quality
Water District 17 is committed to the quality and safety of our water supply.
Special note on Fluoride:  WCID 17 fluoridates drinking water to the level recommended by the American Dental Association of 0.7 milligrams per liter (parts per million). Because of infants high fluid intake relative to body weight, infants consistently consuming formula mixed with tap water may possibly ingest fluoride above the recommended levels. The Center for Disease Control recommends that infant formula be prepared with distilled or demineralized water. Parents are encouraged to speak with their pediatrician about the type of water appropriate for the formula being fed to their infant.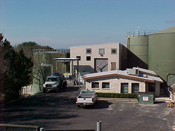 Eck Lane Water Treatment Plant  The Eck Lane Water Treatment Plant is located on Lake Travis providing the municipal drinking water supply for over 30,000 people within the District boundaries and surrounding areas. Originally built in 1961, the Eck Lane plant has been in continuous operation for over 55 years and has undergone several expansions to keep up with the District's rapid growth and water demand. The last expansion was completed in 2009 which brought the capacity to 16 million gallons per day (MGD).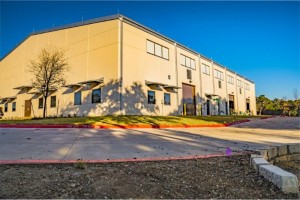 Mansfield Water Treatment Plant  In 2016, the District completed the addition of the Mansfield Water Treatment Plant located just north of the Mansfield Dam on Lake Travis. This plant is currently capable of treating 6 million gallons per day (MGD) of municipal drinking water and can be expanded to 12 MGD when needed for the future. The Mansfield plant is also capable of drawing water for treatment from the lake at very low lake levels, down to 555 feet mean sea level (555 ft. msl).
Both of the District 17 water treatment plants use state-of-the-art membrane microfiltration technology which is capable of filtering out particles as small as 0.1 micron in size.
Water Usage Facts: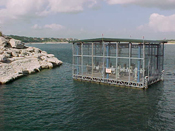 Average daily volume treated is about 7.8MGD
Peak volume treated is approximately 15.3 MGD
All operations at the District's treatment facility are regulated by the Texas Commission on Environmental Quality (TCEQ) and the Environmental Protection Agency (EPA). Our water meets or exceeds all of the requirements of these agencies and is rated superior by the State of Texas.
You can download Adobe Acrobat Reader for free to view documents.
Travis County WCID No. 17
3812 Eck Lane, Austin, TX 78734
512-266-1111
Austin web development by WEBii