PUBLIC NOTICE: Regarding Suspicious Caller Activity
The District has been made aware that a few of our customers have received automated voice calls informing them that their water will be disconnected if further action is not taken.  This phone call is NOT coming from WCID No. 17 and should be considered a scam.  Disconnect notices from WCID No. 17 are only sent via the postal service and a green notice is posted physically at the affected customer's door.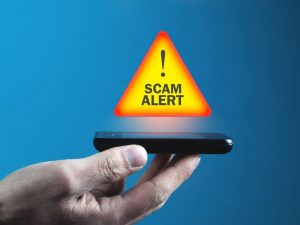 If you get a call from someone claiming to be WCID No. 17, here are some things you can do:
Thank the caller for the information. Then firmly tell them you will contact the utility company directly using the number on your bill or on the company's website.
Even if the caller insists you have a past due bill or that your services will be shut off, never give banking information over the phone unless you place the call to a number you know is legitimate.
Utility companies don't demand banking information by email or phone. And they won't force you to pay by phone as your only option.  The District offers payment processing online via our payment portal and in person.
If the caller demands payment by gift card, cash reload card, wiring money, or cryptocurrency, it is a scam. Legitimate companies don't demand payment by gift cards (like iTunes or Amazon), cash reload cards (like MoneyPak, Vanilla, or Reloadit), or cryptocurrency (like Bitcoin).
Tell your friends and loved ones about the scam so they can protect themselves. If you got this scam call, others in your community probably did too. We know when people hear about scams, they're much more likely to avoid them.
For more information, please reference this brief article from the Federal Trade Commission. https://www.consumer.ftc.gov/blog/2020/07/utility-company-calling-dont-fall-it