512-266-1111 | After Hours Emergency Phone #: 512-537-8302 |
Login
Monday, October 15, 2018
Board Vice President
Vice President
Jeff Roberts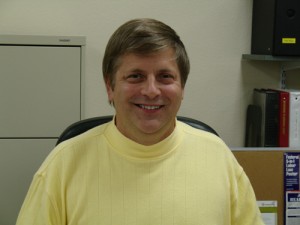 A resident of Travis County for 32 years, Mr. Roberts has been a property owner in the Water District since 1983. He is concerned about our water management and its impact on the economic development and qualify of life in Central Texas.  He is focused on protecting our lakes that provide superior water for domestic and recreational use and are vital for our safety, as we experienced in the 2011 wildfires.
Jeff believes in giving back to the community, and is committed to being a responsible steward of the outstanding water resources we have been blessed with in the Highland Lakes.  He has a master's degree in finance and has published articles on public policy. Mr. Roberts is currently a manager of a global business development team at IBM and has served this technology company for 34 years focusing on finance, business practices, negotiation and contracts.
Mr. Roberts is in this 9th year at WCID 17 and is the current Vice President of the Board.
jroberts@wcid17.org
Travis County WCID No. 17
3812 Eck Lane, Austin, TX 78734
512-266-1111
Austin web development by WEBii