After Hours Emergency Phone No. 512-537-8302
Wednesday, February 10, 2016
Steiner Ranch
Steiner Ranch Service Area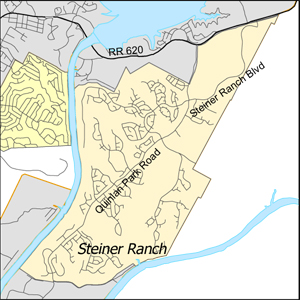 The Steiner Ranch Defined Area (SRDA) is the master planned community known as Steiner Ranch, now being developed by Taylor Woodrow Communities. Steiner Ranch consists of approximately 4,490 acres of land, including approximately 325 acres located within the City of Austin limited purpose jurisdiction. Steiner Ranch is located approximately 20 miles west of Austin's central business district and bounded by Ranch Road 620 to the north, Lake Austin to the west and southeast and an 1,800 acre City of Austin endangered species preserve to the east. Approximately 1,000 acres of Steiner Ranch are considered habitat for endangered species, including the Black Capped Vireo and the Golden Cheek Warbler. The majority of this acreage is located within canyon and other natural drainage areas. The defined area ultimate build-out should contain at least 2,500 to 3,000 single-family residential homes in addition to commercial and multi-family residential development.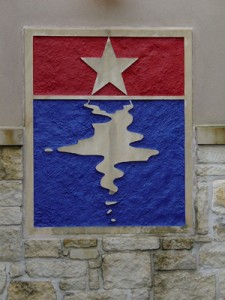 The District supplies water to the Steiner Ranch area through 24 inch mains on Ranch Road 620 and two storage tanks totaling 2 million gallons. Wastewater service is provided through District 17s Steiner Ranch Wastewater Treatment Plant, a 1,500,000 gallon per day activated sludge facility. Treated effluent is stored in onsite ponds and used to irrigate the University of Texas golf course.
There have been $118,500,000 in Bonds authorized and issued.
Travis County WCID No. 17
3812 Eck Lane, Austin, TX 78734
512-266-1111
Austin web development by WEBii